Description
These custom printed + laser cut puzzles are a great gift for anyone! Wedding photos to corporate logo images to give out for exposure. The puzzle pieces are 50pt thick (a standard puzzle thickness) with a shiny UV gloss protection.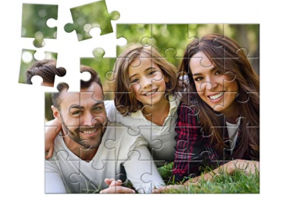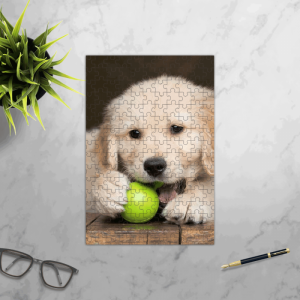 How many pieces should your puzzle have?
Choose from 110 pieces for a 7.5" x 9.5" puzzle and 252 pieces for a 9.5" x 14" puzzle.
High Quality Puzzle Printing
These glossy white interlocking pieces are printed using a high quality dye sublimation method that produces professional full color results.
Custom Photo Puzzles
Custom printed puzzles are great for family portraits, wedding photos, birthday presents, and gifts for special occasions and holidays.
Puzzle Box
Each personalized puzzle is packed in a 7" x 5" x 2″ heavy duty white box displaying the puzzle's image.
If you are having issues designing your product or need help – please send us a message. We are here to help!